BY :2023-07-10
Recently, Shandong Development and Reform Commission cooperated with related departments in organizing and implementing the declaration and review works about Shandong's top-ten industries' echelon matrix clusters, and leading enterprises. By researching, 37 echelon matrix clusters of top ten industries and 59 leading enterprises of top ten industrial clusters are selected into the pool for emphatically fostering. Shandong Aotai Electric Co., Ltd is on the list of leading companies of high-end equipment industrial clusters.
Partial list of enterprises that are going to be included in the Shandong's Top Ten Industrial Cluster Leading Enterprises Pool (5th batch)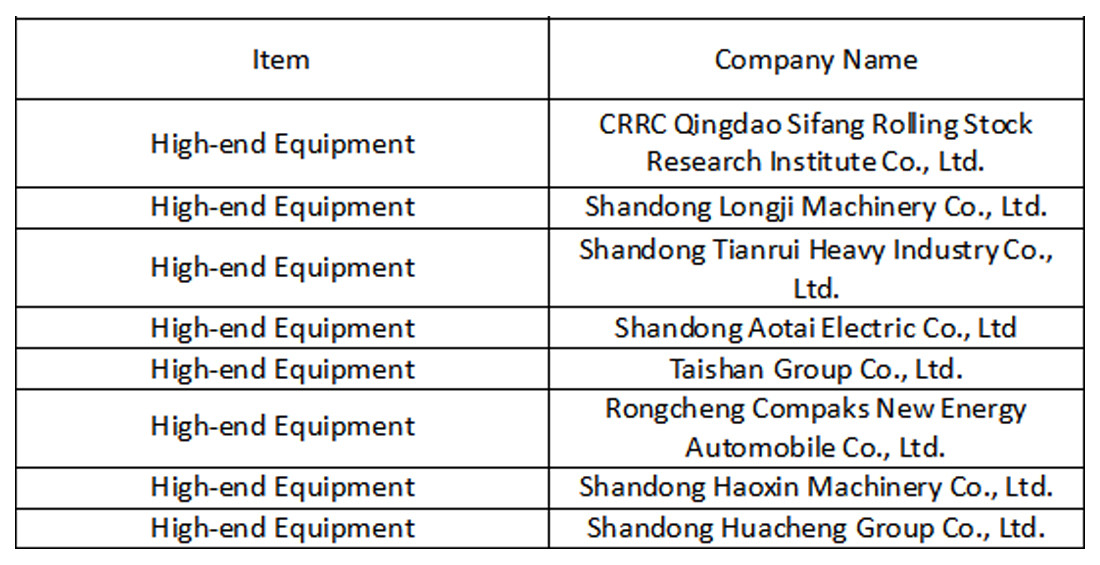 As the single champion in the national manufacturing industry and the enterprise that has won second prize in National Scientific and Technological Progress Award two times, Aotai has insisted on the implementation of peak carbon emissions&achieve carbon neutrality, growth drivers transformation, and other national strategies. We continue to research and innovate in welding processes, and always intense to provide green, efficient, and intelligent high-end welding equipment for industries. We gradually set up an intelligent welding ecological system in recent two years, which contributes in promoting national manufacturing industry industrial transformation and upgrade.