BY :2023-05-15
Shandong Aotai Won High-Tech Excellent Products and Outstanding Design Awards
The brand conference of High-tech Excellent Products among the High-tech Zones of Yellow River Basin was held in Jinan on May 8th. Representatives from 12 national-level high-tech zones and nearly a hundred enterprises along the Yellow River Basin gathered in Jinan to discuss the development strategy of the High tech Excellent Products brand. Welding robots from Shandong Aotai were awarded High-tech Excellent Products. Mr. Zhang Guangxian, general manager of Shandong Aotai Electric Co., Ltd., won the Outstanding Design Award for High-Tech Excellent Products.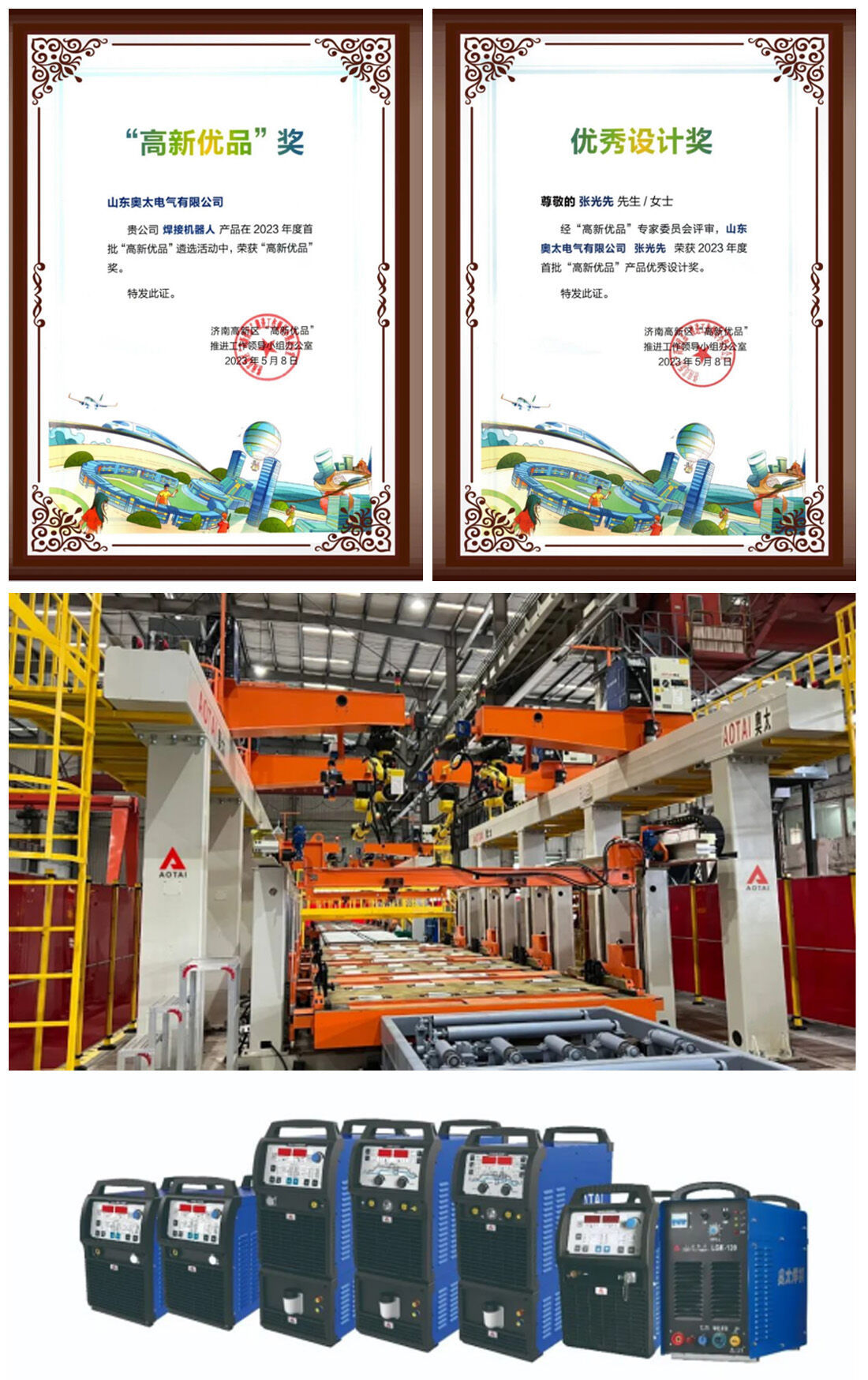 It is understood that High-Tech Excellent Products adhere to government-led, standards-led, integrated planning, system support, innovation-led, and collaborative development. Adhering to the brand positioning of high technology, high standards, high quality, new technologies, new designs, new concepts, excellent quality, excellent brand, and excellent service, the selection is carried out in surrounding fields such as software and information technology service industry, intelligent equipment industry, biopharmaceutical industry, modern service industry, "four new" economic projects, agricultural and sideline products, and "time-honored brands" in Jinan High-Tech Zone, Jinan Area of China (Shandong) Pilot Free Trade Zone, Qilu Science, and Technology Innovation Corridor, the Yellow River Basin High-tech Zone and other areas.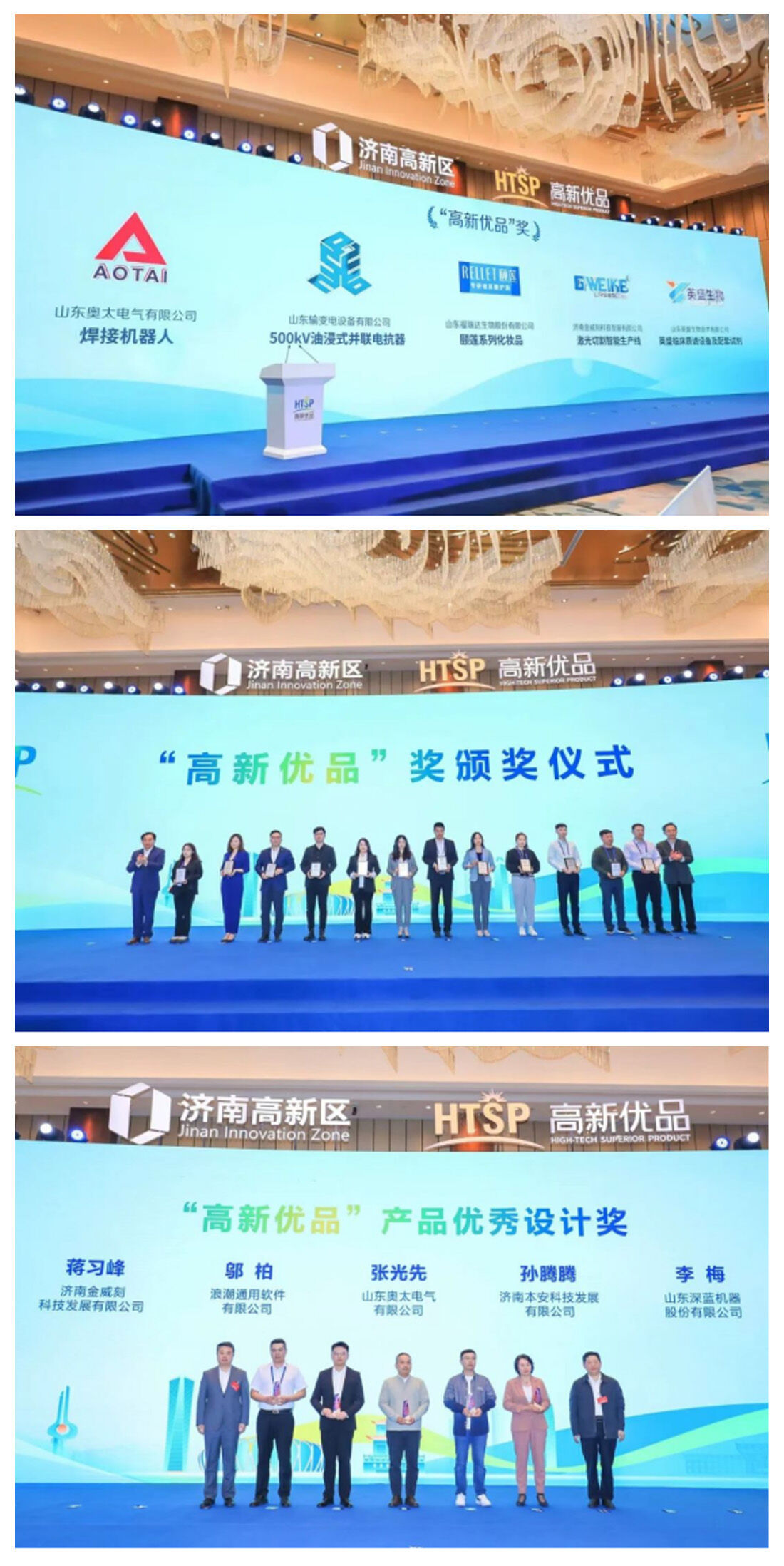 Since its establishment, Shandong Aotai has always adhered to independent R&D and technological innovation-oriented development. Aotai has won the second prize of the National Science and Technology Progress Award twice and is a national manufacturing single champion, SRDI (specialized, refined, differentiated, and innovative), and Remarkable Shandong branded enterprise. Furthermore, Aotai always is at the welding industrial leading position in aspects of proprietary intellectual property rights and core key technology. In recent years, intelligent manufacturing has become a trend. Aotai has continuously increased R&D input based on maintaining an advantage in traditional welding to obtain rapid development in intelligent welding and play a more and more important role in the national intelligent equipment industry. Aotai's goal is to provide intelligent welding products to an increasing number of users and continuously increase the market share of intelligent welding.